Fausto Colato, crocodile back, navy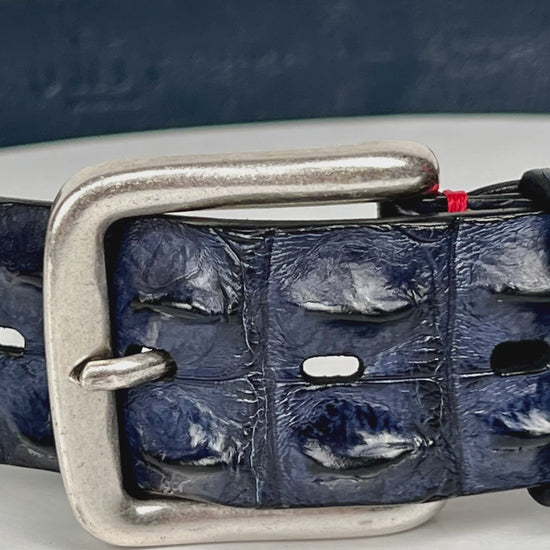 Fausto Colato, crocodile back, navy
Fausto Colato 3390 Coccodrillo crocons, navy
A classic with us, croconscious leather in navy, olive, brown or black camouflage- perfect for every day.
Here is the blue variant, we also have other colors and camouflage variants in stock.

This leather comes from the middle of the crocodile.
The animals come from livestock farming and are processed completely. Certificates are available on request.

All certificates are available
Made in Italy, Milan
Handemade and Handpainted
On request, we also let the belt change to your wishes in Milan.